Melissa Lee and her husband wanted to fish with me last weekend but the weather was too windy to make it offshore. On Wednesday I get a call from them. They said they were still in venice and could I try for tuna tomorrow. With an 8-15 forecast I was off and running. The seas were a little bumpy from the mouth of the river out but got better all day.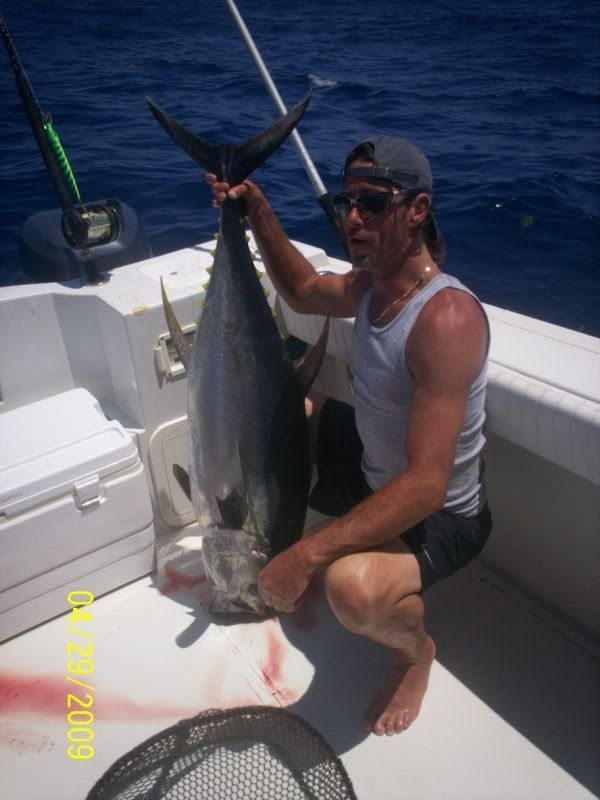 It wasn't untill after noon that we got our first bite. We jigged up a 16 inch tuna that went back to grow up but I gave him an open invitation to keep visiting my boat any time he wanted. We were jigging and chunking to the point I was ready to move to another rig or give up on the tuna and try for AJ's or something else when one of the reels starts screaming. I knew almost instantly it was a good tuna. This one hit the scales at 73 pounds. That made us stay longer.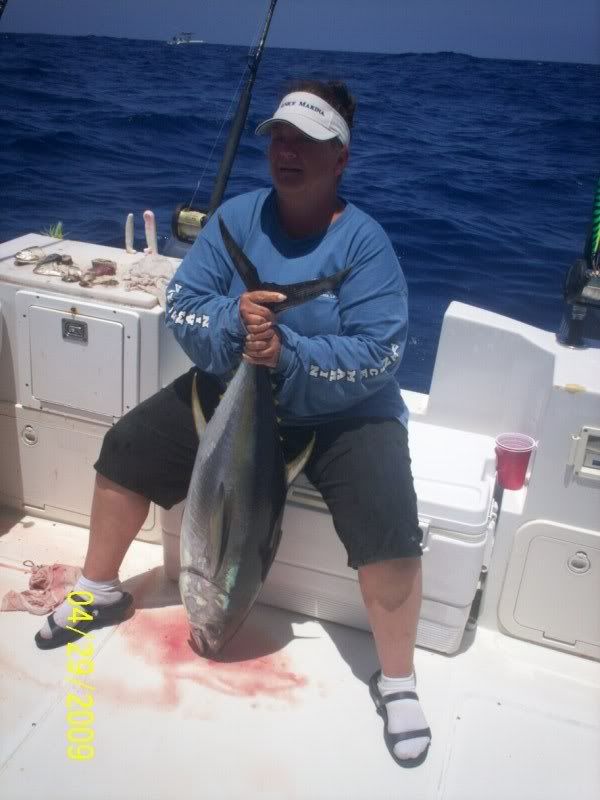 While Dan and I were working the 2 chunk rods and my deckhand was tending to the bait and other rigging chores melissa picks up the spinner and lowers a diamond jig. We thought she was resting on the been bags in the bow but she suddenly yells "I got one". We look over and the spinning rod is bent almost to the water. After a good battle she had her trophy.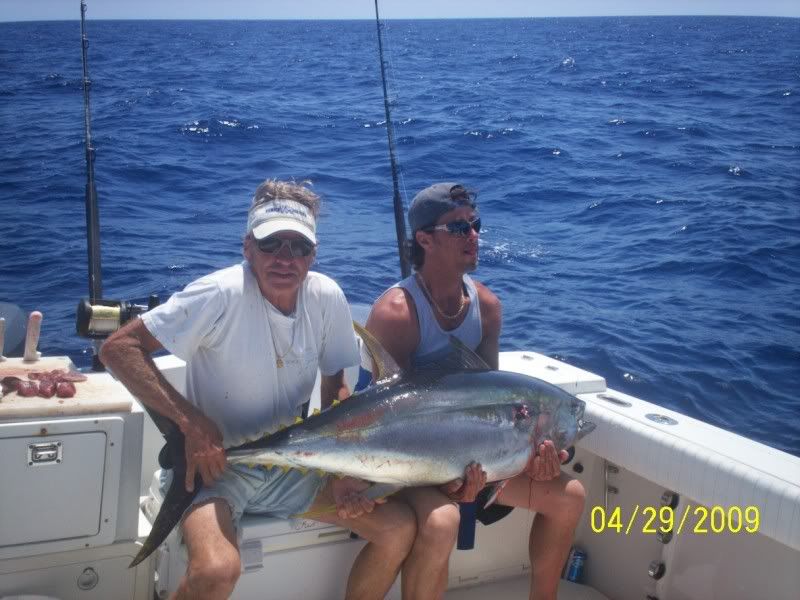 She had also jigged up a small blackfin and we used it to get this beauty. After landing this 87 pounder we called it a day. This was their first tuna trip and they were excited just to get the 16 inch one in the beginning. Now they were ready for a real rest. It was a good trip. I wish they could all end up this way. 87, 73, and 45 is a nice catch any time.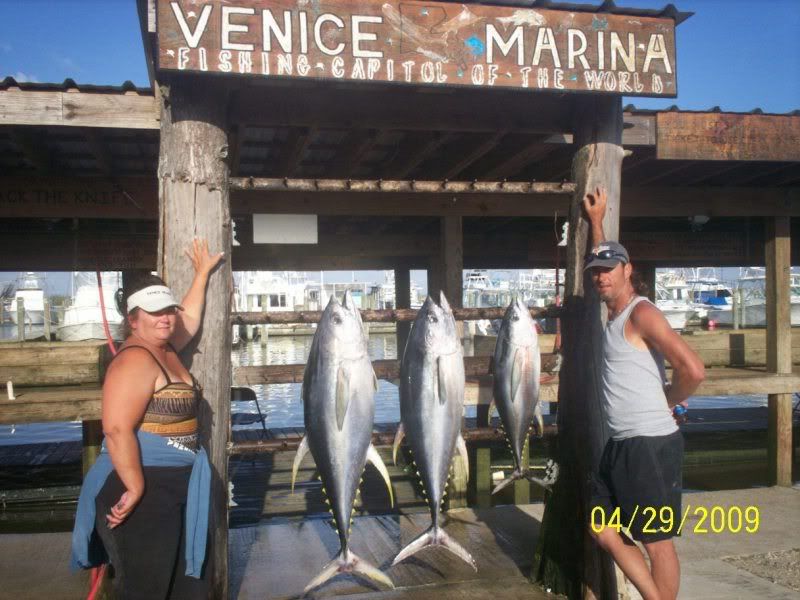 Life is Good!
Fishing isn't a matter of life or death. It's more important than that!
Capt Hoop
Our Freedom