On Friday Capt. Bill Pustejovsky had Rick and Marcy Nentwig out wading East Matty throwing roach assassins in off-colored water boxed 7 trout and 2 reds. Rick caught the largest trout a nice 24" and Marcy had a nice 22" red.
Also on Friday Capt. Ken Sabin had John Speich and his grandson John Speich III out in West Matty. They boxed their limit of 4 nice tripletail and 1 drum.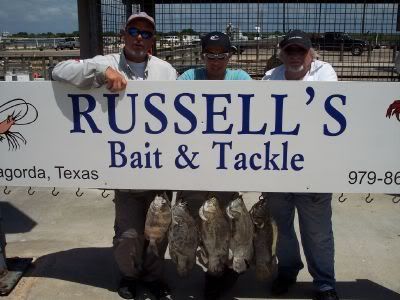 On Saturday Capt. Mark Talasek had Mike Boylan, Charles Kinney, Dick Emerson and his son Bryan Emerson out working the wells in West Matty. Throwing live shrimp the boxed 13 trout and one black tip and were back in by noon.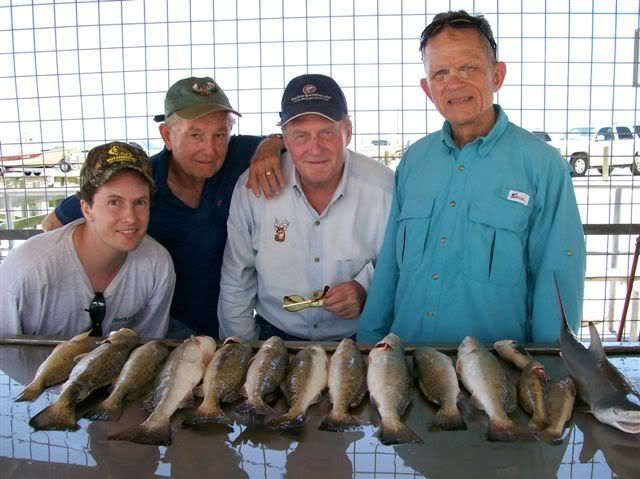 Capt. Ken Sabin had Dr. John Chelkowski, David Andrlich, Bert and Bruce Kivell out fishing West Matty on Saturday. Fishing for tripletail had slowed that day for Capt. Ken but they did manage one huge tripletail that went 29 lbs on certified scales and took 45 minutes to land.