South of the JFK Causeway down to the North side of Baffin. We have been killing the trout, some good slot reds, good drum, and too many lady fish. All been caught on artificials, mostly Down South Lures paddle tails. White Ice, Texas Roach, Strawberry Wine, and Chicken of the C have been the good ones. Caught my personal best red, almost 31" and 13.5 lbs. Fish have been holding right off of the shallow spots ambushing anything that comes over head on the incoming and outgoing tides.
A 3 man meat haul.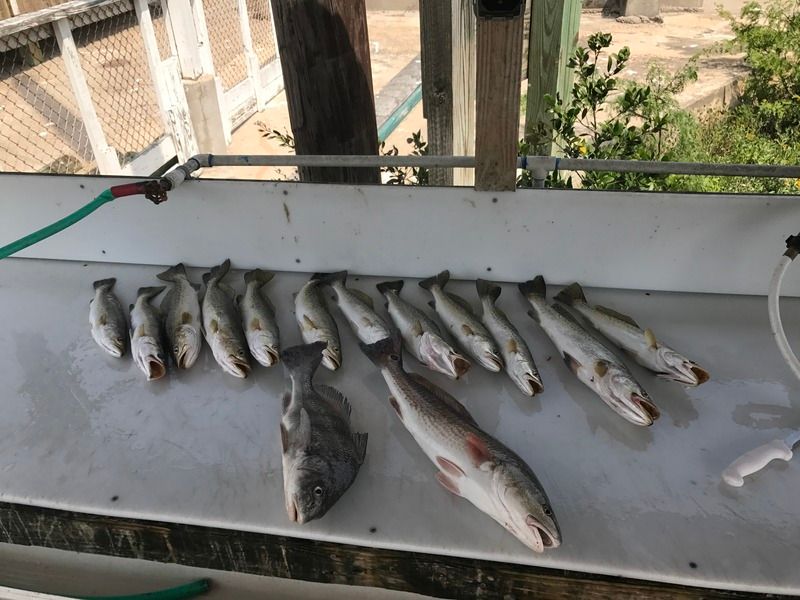 A good slot Red
A quick one man limit of trout and my big red from this past Saturday.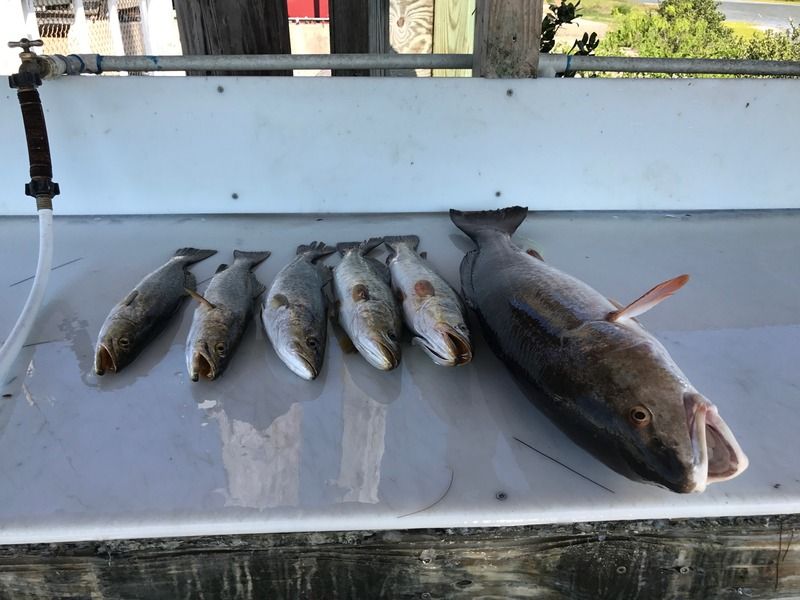 Some meat fish from Friday evening run.
A quick Sunday morning run, short for the trip was 17"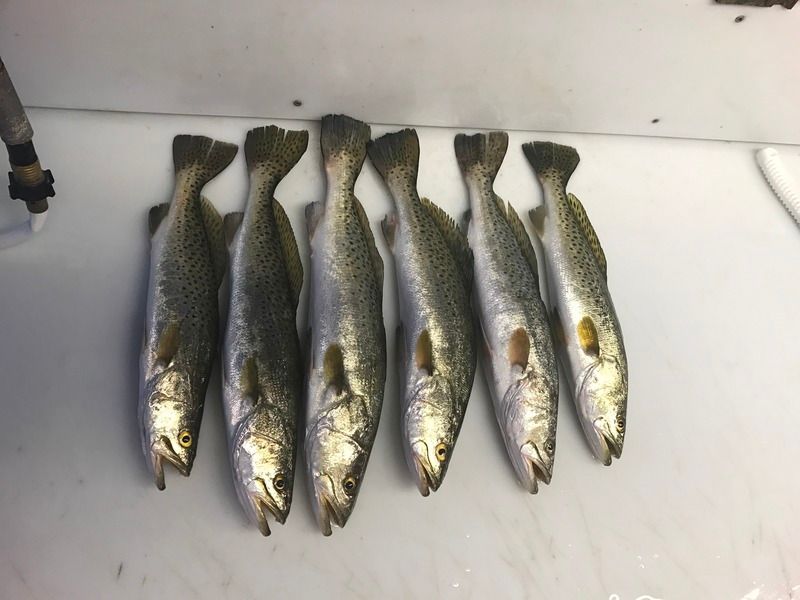 Heres my PB, caught on 12# mono with a 30#floro leader with a paddle tail. Caught in about 18" of water right at high tide.